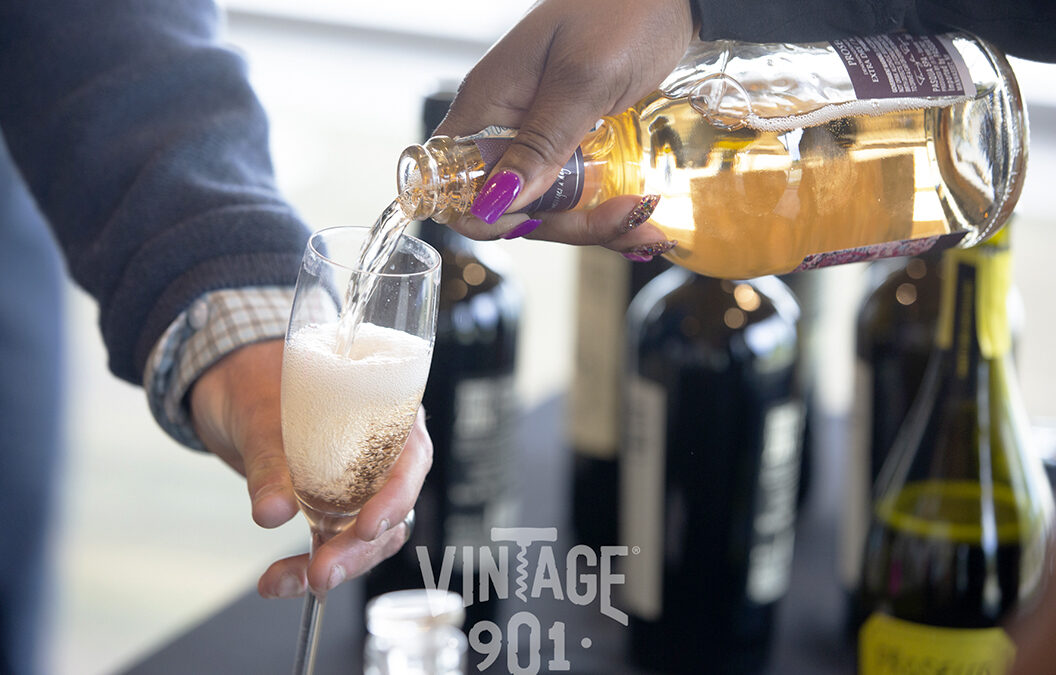 (MEMPHIS, Tenn. – October 23, 2023) Vintage901® will host its Perfect Pairings Brunch, a four-course tasting menu with wine pairings, Sunday, November 12, from 11:30 a.m. until 2 p.m. at The Lobbyist, located inside The Chisca on Main at 272 South Main St., Memphis.
Guests will enjoy a four-course brunch tasting menu, prepared by Head Chef Jimmy Gentry of the Lobbyist, paired with a wine selection curated by Shelby County Commissioner Michael Whaley.
"We're excited to work with Chef Gentry and Commissioner Whaley to provide a delectable brunch and wine pairing experience for our guests," said Stephanie Ferreira, founder and CEO of Vintage901. "Their combination of knowledge is unmatched."
Tickets for the brunch cost $115 and include a four-course brunch tasting, wine pairings, tax and gratuity are included. Proceeds will go to the Vintage901 Wine + Food Scholarship to support students seeking careers in the culinary arts, oenology and viticulture.
"The Perfect Pairings Brunch kicks off the countdown to our 8th Annual Vintage901 Spring Festival in April 2024," said Ferreira. "We look forward to bringing another fun and educational wine and food experience to our community."
Tickets for the Vintage901 Perfect Pairings Brunch can be purchased at www.vintage901.org/events.
About Vintage901:
Vintage901 is a 501(c)(3) nonprofit organization that promotes access to the culinary arts through education, enrichment and engagement with their community. Vintage901 hosts thoughtfully curated events that blend classic and modern culinary experiences and appeal to the connoisseur and the curious, its largest being a two-day Vintage901 Wine, Food and Music Spring Festival. To learn more, visit www.vintage901.org.
For more information or if you would like to interview someone from Vintage901, contact Jennifer Sharp, The Carter Malone Group, LLC, at 901.278.0881 or jsharp@cmgpr.com.