IN THE NEWS
Take a look at some of the latest headlines and media from The Carter Malone Group
REACH OUT
NewsWorthy
National Civil Rights Museum and Zócalo Public Square to Host Panel Discussion Entitled "Why Isn't Remembering Enough to Repair"
(MEMPHIS, TN – August 11, 2023) The National Civil Rights Museum is partnering with Zócalo Public Square to host a hybrid panel discussion entitled "Why Isn't Remembering Enough to Repair" on Wednesday, August 23, 2023 at 6:00 p.m. CST/4:00 p.m. PST at The National Civil Rights Museum, located at 450 Mulberry St, Memphis, TN 38103.
Welcome to MEM Reinvented.
The modernized concourse features more natural light, more room to move, new retail and restaurant options, and many new amenities to enhance the passenger experience. The Carter Malone Group and Spotlight Productions worked with the Memphis Shelby County Airport on creating this informational video.
Read
Latest News & Stories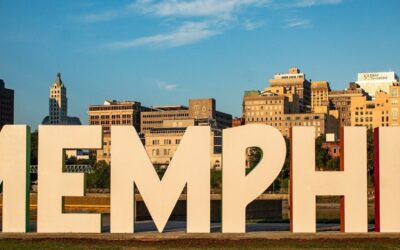 (MEMPHIS, TN – September 8, 2023) On Thursday, September 14, 2023, the Tennessee Innocence Project (TIP), headquartered in Nashville, Tennessee, will host the grand opening of its new Memphis office, located at 2029 Peabody Avenue in the Midtown area. The grand...