IN THE NEWS
Take a look at some of the latest headlines and media from The Carter Malone Group
REACH OUT
NewsWorthy
MVP3 Announces Major Projects and New Partnerships
(MEMPHIS, TN – May 12, 2023) MVP3 Entertainment Group CEO/Founder Marie Pizano is bringing Hollywood to Memphis. At a news conference today, MVP3 announces the development of three films and two documentary projects, a partnership with World Wide Radio, the launch of MVP3 TV Network and the MVP3 Foundation focus.
Welcome to MEM Reinvented.
The modernized concourse features more natural light, more room to move, new retail and restaurant options, and many new amenities to enhance the passenger experience. The Carter Malone Group and Spotlight Productions worked with the Memphis Shelby County Airport on creating this informational video.
Read
Latest News & Stories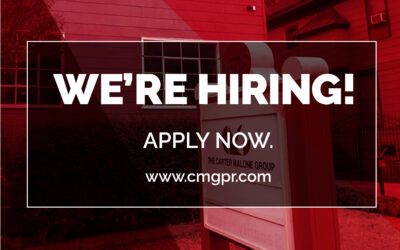 The Carter Malone Group (CMG) is looking for a Social Media Coordinator to work with our team. CMG is a public relations, marketing, advertising and government relations firm. Reports to the President/CEO. This is a full-time position. Social Media Coordinator Job...