Memphis Heritage Trail
A 20-block redevelopment plan and cultural district, the Memphis Heritage Trail honors African American achievements in business, the arts, and musical heritage that's impact has been felt beyond their Memphis roots. 
The South Memphis project has nodes linking to the historic Soulsville USA and Orange Mound communities. Points of interest are also highlighted along the way in what is considered to be an epicenter of Black history and expression.
In 2018, CMG developed wayfinding signage, a user-friendly app, beacon technology, art installations, historic markers, a driving brochure and walking map of the trail to guide the tour. Since then, the Memphis Trailblazer Awards have been created, along with a new website: https://memphisheritagetrail.com.
CMG is proud to be a part of these endeavors. Their goals are to educate and promote diversity, history, and culture to a global audience to inspire community investment and economic opportunity.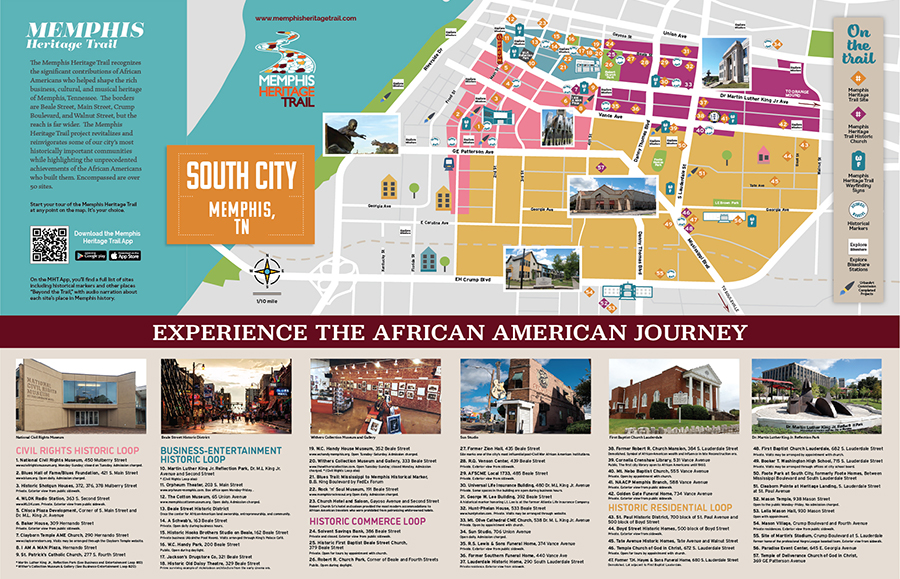 Memphis Heritage Trail Walking Tour Map
A self-guided map of the Memphis Heritage Trail pinpoints 96 locations, wayfinding signs and parks for exploring the trail on foot, a bike, or in a car. Pick one up at local tourist locations or Memphis Visitor Centers.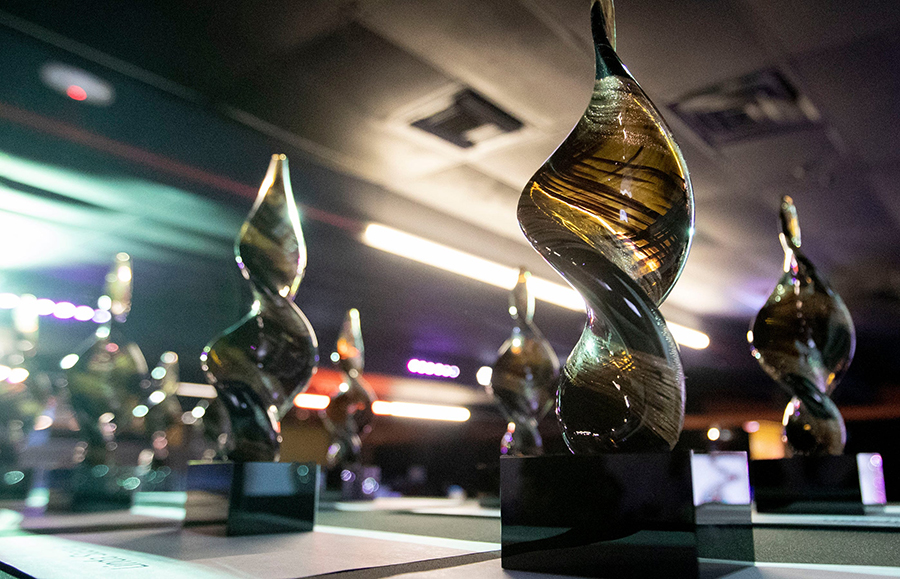 Memphis Heritage Trailblazer Awards
The Memphis Heritage Trailblazer Awards bring public notice to individuals or organizations that currently make innovative contributions to the underserved through intellectual courage, letters, oration, business and the arts. Along with its development, Carter Malone Group also works with MHT to host the event.