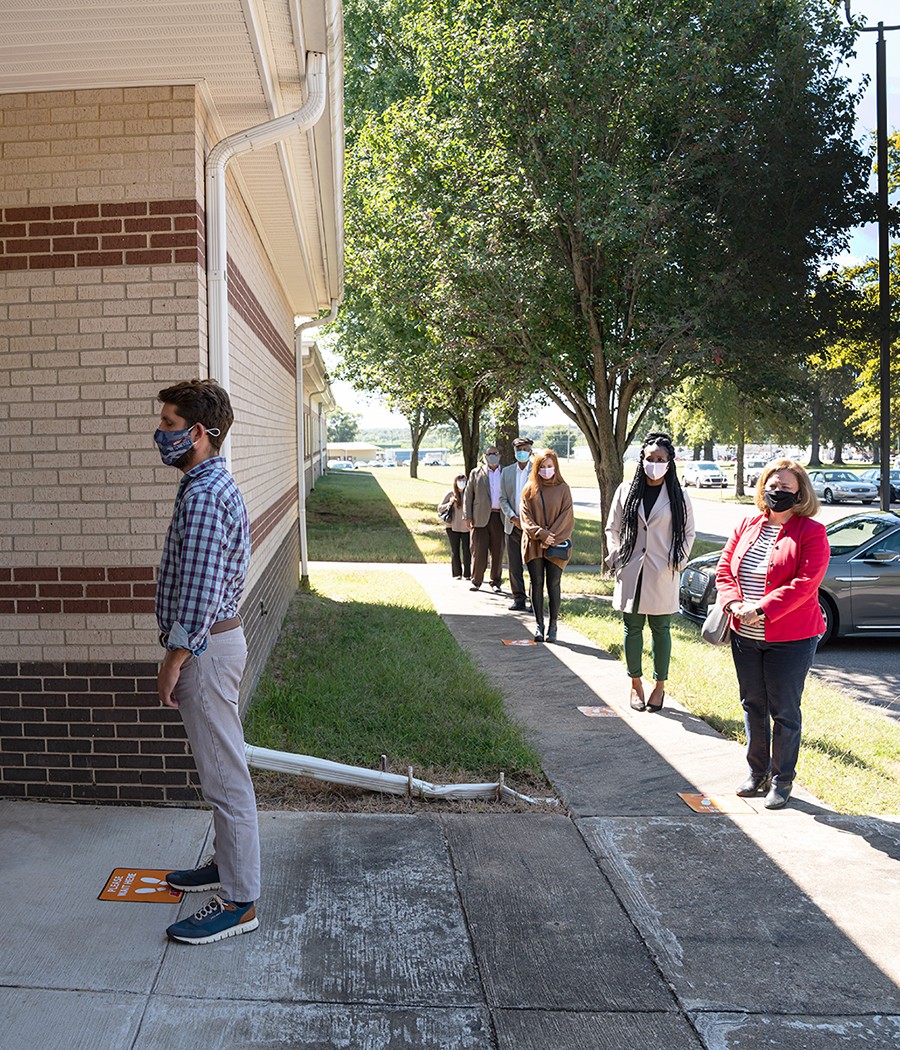 Everything Is On the Line
The election of 2020 was held during a public health crisis. During the runup, the Shelby County Government asked The Carter Malone Group, LLC to create an election concept focused on voting safely during the COVID-19 pandemic. 
Everything Is OnThe Line targeted every voting demographic and numerous voting options. The campaign stressed the importance of protective equipment and social distancing. It also emphasized voting, including using absentee ballots, early voting or on Election Day.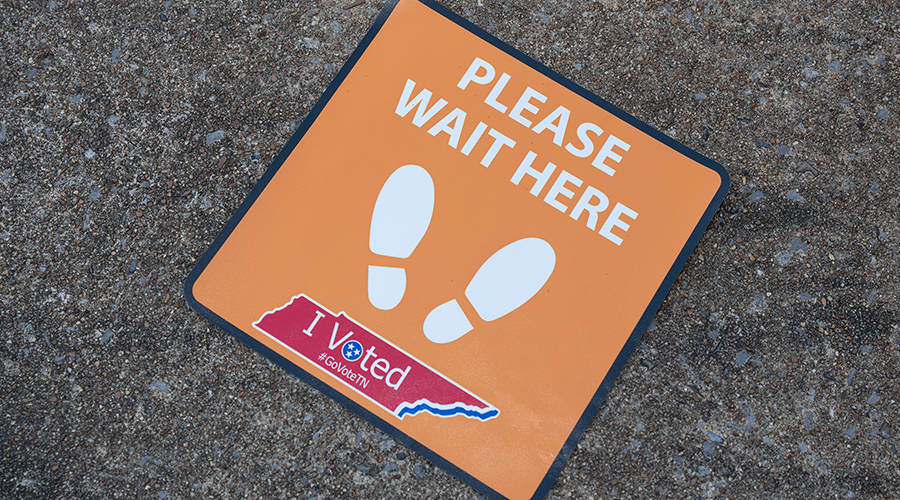 Radio & TV Promotion
CMG developed messaging for commercial radio and television to promote safe voting practices for the 2020 Shelby County election. The team wrote the scripts, supplied the talent and produced the spots for the campaign.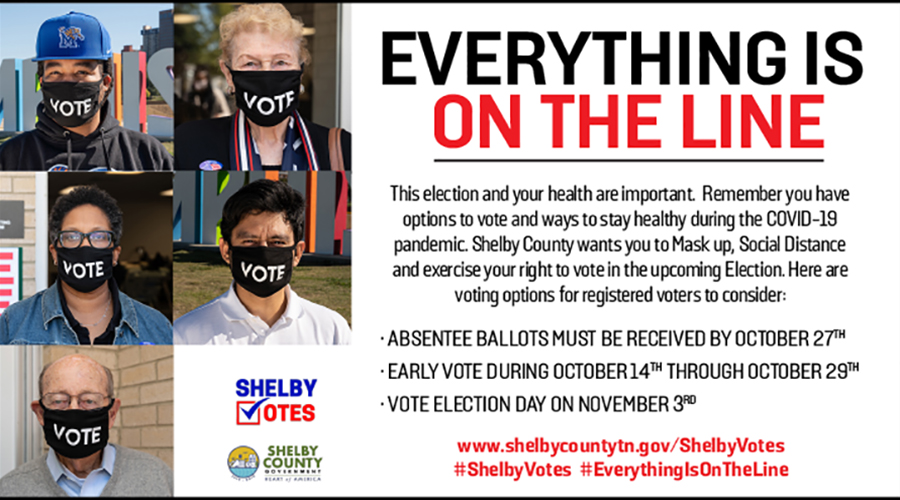 Digital and Print Advertising
To support the voting safety campaign for Shelby County 2020 election, CMG team wrote copy and designed digital and print advertising to promote the pandemic protocols for the election and to get out the vote for residents.