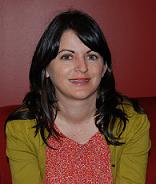 In June 2012, the Achievement School District announced that Aspire Public Schools will manage select schools in the Memphis market beginning in August 2013. The person leading the effort to build the program is Allison Leslie, the executive director of Aspire Public Schools Memphis region. She will develop and manage the program in Tennessee. Leslie has been a part of the Aspire team for 12-years serving as lead teacher, principal, instructional coach and director.
"I selected Allison to lead our expansion to Memphis because we needed someone who could take the core components of our current successful model, and tailor it to the needs of the Memphis community," said James Willcox, CEO of Aspire Public Schools. "Alli has the experience required to effectively build the Memphis program and ensure each of our students has access to a high quality public education that prepares them for college."
As an Aspire principal, the school's English Language Arts scores grew from 38% proficient and advance to 56% and Math grew from 67% to 80% under Leslie's leadership.
She also started the Aspire Teacher Residency Program in 2008, where teachers are trained for a year in Aspire classrooms while earning a master's degree and then teach in their own Aspire classrooms the following year. Leslie has also taught in Houston, Texas through Teach for America.
"I look forward to opening Aspire Public Schools in Memphis in August of next year," said Leslie. "I am currently building a team of professionals to work with me to learn as much as we can about the needs of the families and children in Memphis. We will also spend the majority of our time this year building relationships and sharing with the community what makes Aspire unique."
Leslie is a native of San Francisco. She graduated from the University of California San Diego with degrees in Spanish, Literature and Writing. She earned her teaching credential at the University of St. Thomas and her California teaching credential through Cal State Teach Program. Leslie completed her Masters in Administration and earned her California administration credential at University of California Berkeley as a fellow in the Principal Leadership Institute.
About Aspire Public Schools
Aspire Public Schools is a nonprofit organization that currently operates 34 high-performing, open-enrollment public charter schools serving 12,000 students in underserved communities across California and will open schools in Memphis, TN in fall, 2013. Aspire is one of the highest-performing public school systems in California, delivering a rigorous 'College for Certain' education to students in grades K-12. An unrelenting focus on college preparedness led to 100 percent of graduating Aspire seniors being accepted to four year colleges or universities in 2010, 2011 and 2012. Aspire offers a high-quality education in six cities throughout California: Los Angeles, Oakland, Stockton, Sacramento, Modesto and East Palo Alto. Visit Aspire Public Schools at www.aspirepublicschools.org.