THE CARTER MALONE GROUP LLC
The Choice PR Firm and Ad Agency in Memphis
The Carter Malone Group LLC (CMG) is a full service public relations, marketing and advertising firm, committed to providing creative, dynamic and credible communication strategies that enhance our clients' businesses.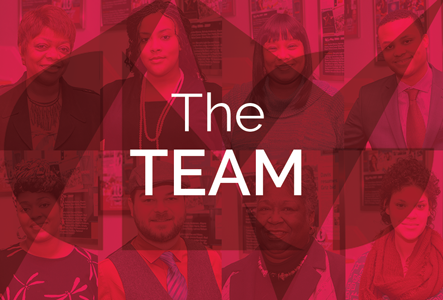 TEAM
It takes an exceptional staff to provide superior client service. At The Carter Malone Group, our staff is dedicated to helping our clients' businesses and build brand awareness. Behind our success is a solid team!
History
The Carter Malone Group, LLC (CMG) was founded by Deidre Carter Malone in May 2003 after a successful career as a marketing executive at ALSAC/St. Jude Children's Research Hospital. Our first client was the National Baptist Convention, Inc. in Nashville, TN.  After 30 years in the industry, Malone shares her knowledge in public relations, marketing, advertising, community engagement and public affairs with a various industries.
Traditionally, we represent major corporations, medium and small businesses, organizations and individuals in need of the CMG's services.
Today, we represent clients around the world and are a founding member of the Tennessee Public Relations Alliance (TPRA) with McNeely Pigott Public Relations and Fox in Nashville, and Moxley Carmichael Public Relations.
Largest Woman-Owned Public Relations Firm in the Mid-South
According to the Memphis Business Journal's Book of Lists, The Carter Malone Group LLC is the third largest public relations agency in Memphis, and the largest woman-owned PR agency in the Mid-South area.